Look up primo picks in the dictionary and you'll see "of finest quality" or "importance." So it makes sense that the tasty, cool and one of a kind products you find at H-E-B be named Primo Picks.
A Snack with a Tuscan Twist
Create the perfect spread with gluten free H-E-B Pretzel Crackers and H-E-B Sliced Italian Salami, a perfectly delicious pairing.
Have Your Cake and Texas Too

Enjoy the taste of Mini Texas Pecan Cakes, baked in the shape of Texas and made with 100% Texas products.

A New Twist on Floats

Try the latest twist on the classic root beer float with H-E-B Select Ingredients Root Beer Float Twisters, a crispy cookie and creamy filling with root beer flavored candy pieces.

Tops for Tacos

Wake up your taste buds with Whataburger Picante Sauce, great for breakfast tacos or any meal that needs a little kick.
May Primo Picks Products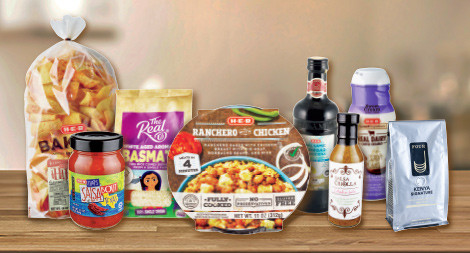 Explore new limited-edition items and delicious products from Texas.