elegant bride cake designs
The elegant bride is gracefully refined, with impeccable taste. She's diamonds and pearls, floral and swirls, and she understands the difference between fad and fashion. A romantic at heart, her wedding is a study in classic, timeless style.
Opulent Cake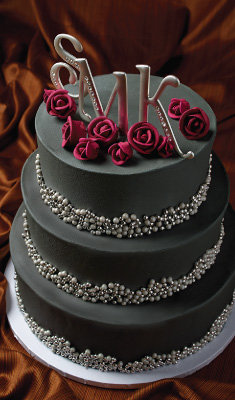 Edible pearls gracing the bottom of each layer create a breathtakingly beautiful statement.
Glamorous Cake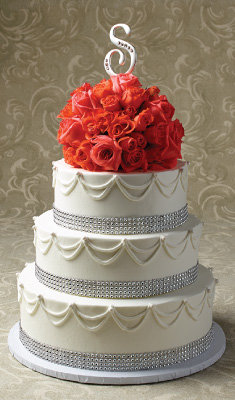 This cake pulls out all the stops with subtle, buttercream swags, and crystal banding for added brilliance. Personalize this style with your monogram.
Romantic Cake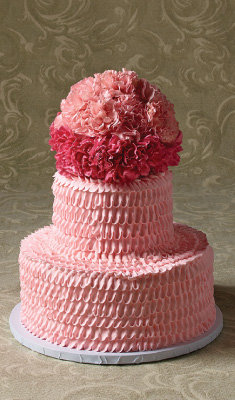 Petals of pink frosting fill this feminine design with romantic appeal.
Please note: all cake designs are available in multiple tier configurations to create one unique presentation.
Classic Cake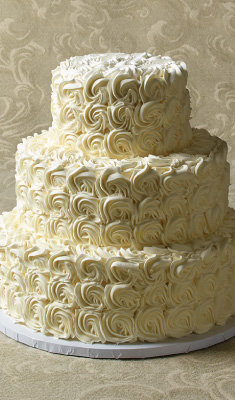 A bouquet of beautiful swirls come together to create the illusion of rosettes on this classically elegant cake.
Timeless Cake
Bands of real iridescent ribbon with edible white pearls, a match made in heaven.
Scrollwork Cake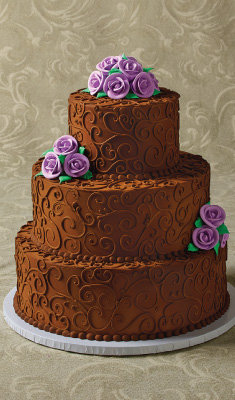 Intricate swirl detailing adds texture and interest
to the top and sides of luscious layers.
Also available in cream for added contrast.