At the start of 2010, H-E-B made a commitment to "Invest in Texas" by renovating existing stores and building new ones in an effort to pump new money and jobs into the state's economy. Located at Hardy Oak and Wilderness Oak, the Market at Stone Oak will have over 80,000 square feet of grocery retail space.

The Market at Stone Oak will offer large departments that include: an expanded Organics section, a Produce Selling Station/Juice Bar, a Sushi Shop, Dry-Aged Beef, a Nut Butter station, and a Specialty Cheese shop.

The store layout includes larger Fresh departments such as Grocery, Dairy, Frozen Food, the largest Beer and Wine section in the San Antonio region, a Primo Picks Kitchen and a Healthy Living Section.

The new store will provide for our customers H-E-B's most up-to-date offerings from our Food and Drug format including:

Oaks Crossing Restaurant & Bar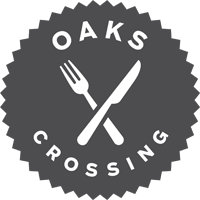 Oaks Crossing will offer a diverse menu during lunch, dinner and Sunday brunch. Patrons will be able to choose from salads, pasta dishes, pizzas, mouth-watering Bar-B-Que and the refreshing "Dreamfloat" (pineapple soft serve with pineapple juice). All dishes will be prepared in-house to ensure freshness.
Aside from food, Oaks Crossing will also offer an extensive list of beer,
wine and cocktails. Customers will be able to choose from:

Texas made craft beers on tap
Wine
Top shelf margaritas made with fresh juice
Over 40 other cocktail options

Enjoy your meal in our indoor café seating area or on our outdoor patio
where live entertainment will perform several times a week.
An in-house Pharmacy with the highest level of quality and convenient customer service
Dedicated pick-up and drop-off counters
Immunizations
Patient education room for Pharmacist and customer privacy
Two lane Drive-through service
Delivery service available
Sushiya
Freshly-prepared gourmet sushi including: Brown Rice Rolls, Sashimi, San Antonio Rolls, and Vegetarian options
Dedicated Seafood Department with 28' over/under service case
Specialty products with additional frozen and fresh options including fish, shellfish and fresh burgers
Healthy Living Department:
Over 200 bulk bins offering nuts, fruits, snacks and more
Bulk Jerky section including 8 locally produced flavors
Fresh ground Nut Butter station
Beer and Wine
Store will offer the largest Beer/Wine section in San Antonio stores
Selection will include over 600 beer brands, 37% will be craft
Wine selection will include local wines as well as offerings from other countries such as Greece, Israel and South Africa
Produce section will offer large variety of Organic fruits and vegetables
Fresh juice station
Fresh in-store fruit and vegetable cutting station
Meat Market
Dedicated 20' over/under market service case
Fresh cuts daily - prime, natural, and organic offerings
Dry-aged beef
Deli
Cheese shop with over 250 fresh cut artisanal cheeses
Over 30 varieties of Hummus including locally produced, Organic, Kosher, Gluten and Trans-Fat free
Charcuterie with cooked, cured, salted, and seasoned specialties
In-house roasted meats
Blooms
Floral Department will offer large selection from local growers and unique home d

é

cor items
Bakery
Custom to-order cake decorating
Scratch flour tortillas
Scratch bread/rolls
Individual pastries
Texas Pop Shop
Business Center
Dairy
Frozen Food
Drug/GM
Sports Nutrition
Cosmetics
Expanded Organic Baby Assortment
Pro Hair Care