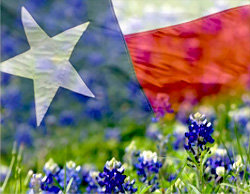 H-E-B supports green initiatives through a variety of community partnerships in the hope of providing a better today and a brighter tomorrow.
H-E-B has delivered more than 935 million pounds of food, non-foods, perishables, over-the-counter drugs, pastries and bread to food banks. In Texas and Northern Mexico in 2014, donations reached 29.4 million pounds with an estimated value of $48.6 million dollars.
Our Community Investment portfolio includes contributions to support environmental programs for organizations such as: Keep Texas Beautiful, Earth Share of Texas, The Nature Conservancy Texas, Hill Country Conservancy, Cibolo Nature Center, Texas Audubon Centers, The National Wildlife Federation, Ocean Trust-Texas, and many more.

Product Sourcing—Through our partnership with Ocean Trust, we are helping to restore 10,000 acres of estuarine habitat important for the sustainability of coastal fisheries and migratory waterfowl along the South Texas coast. Learn more about our Seafood Sustainability.