Read 3: Help Grow Young Minds

Help shape a child's mind by reading to them three times a week. When you read to a child they develop the reading skills they need to succeed in school. Sadly, not all children have books in their homes. That's why in 2011 H-E-B launched Read 3. Since 2011, H-E-B has donated nearly 4 million books to children in need.
Apply for Book Donations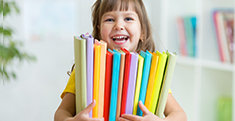 Do you need books? Apply to receive books for your non-profit organization or event.
Host a Book Drive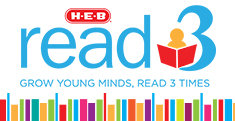 Learn how your school can be a part of the H-E-B Texas-Size Book Drive.
Read 3 Kids' Activities
Download an H-E-Buddy coloring page and interactive materials.
At-Home Lessons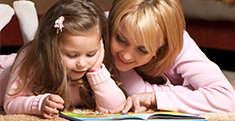 H-E-B has created a 12-week lesson plan to help you make everyday chores into learning experiences for your little one.
Read-In Winners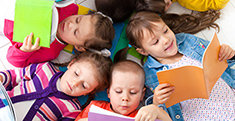 Please join us in congratulating the Read 3 Read-In drawing winners.