My H-E-B Texas Life® Magazine

My H-E-B Texas Life® is our free magazine available at various times throughout the year at more than 250 H-E-B stores. Every issue delivers fresh ideas and money saving tips to help stretch your budget and simplify your life such as:
Current Issue: March 2018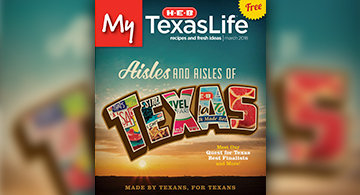 From farmers to fishermen, meet the Texas growers you'll find at H-E-B. Take a look at previous Quest for Texas Best winners and enter this year's H-E-B Primo Picks Quest for Texas Best contest!
Past Issues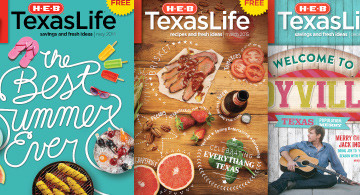 Missed a month or two? Browse each issue in our archive.