Tidy Tip: 2-Day Spring Cleanup Plan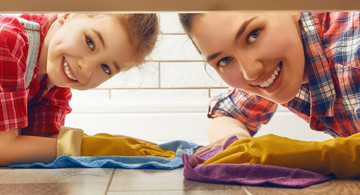 Schedule a weekend, make a plan and get the whole family involved, even the kids can help! Use this spring cleaning plan to organize supplies and delegate cleaning duties.
Tidy Tip: How to Clean Granite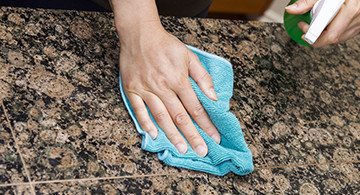 Kick spring cleaning into full gear with three easy steps to clean and sanitize granite countertops to keep them sparkling!