For more than 100 years, our commitment and involvement in the community has been an important part of the way we do business. We're proud to support initiatives like the H-E-B Food Bank Assistance Program, our annual Feast of Sharing holiday dinners, and the Spirit of H-E-B trailer that provides on-site relief in areas devastated by natural disasters.
It's our way of saying thank you for allowing us to be your neighbor. We call it H-E-B's Spirit of Giving. In this spirit, we have contributed five percent of pre-tax earnings to public and charitable programs since the 1930s.
Education Awards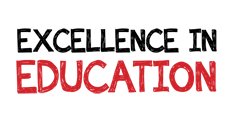 Each year we give away $700,000 in cash prizes to deserving teachers, principals and school districts with the Excellence in Education Awards.
Environment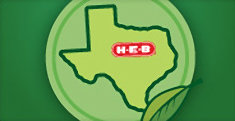 With dozens of awards and always greener business practices, learn what we're doing at H-E-B to conserve natural resources.
Community Events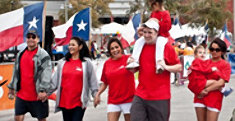 Get out and join us. See what events we're sponsoring near you.
Commitment to Diversity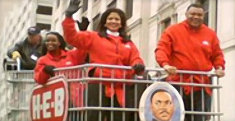 H-E-B is proud to sponsor events highlighting diversity in our communities. Learn about our commitment to workplace diversity and how to apply for sponsorship.
Apply for Support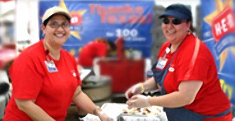 Need some help with your event? Non-profit organizations can apply for support under our Community Investment Program.
Disaster Relief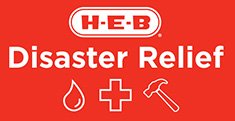 Providing aid in times of need is the cornerstone of H‑E‑B's Helping Here philosophy, which promises to stand by communities during times of crisis.
Operation Appreciation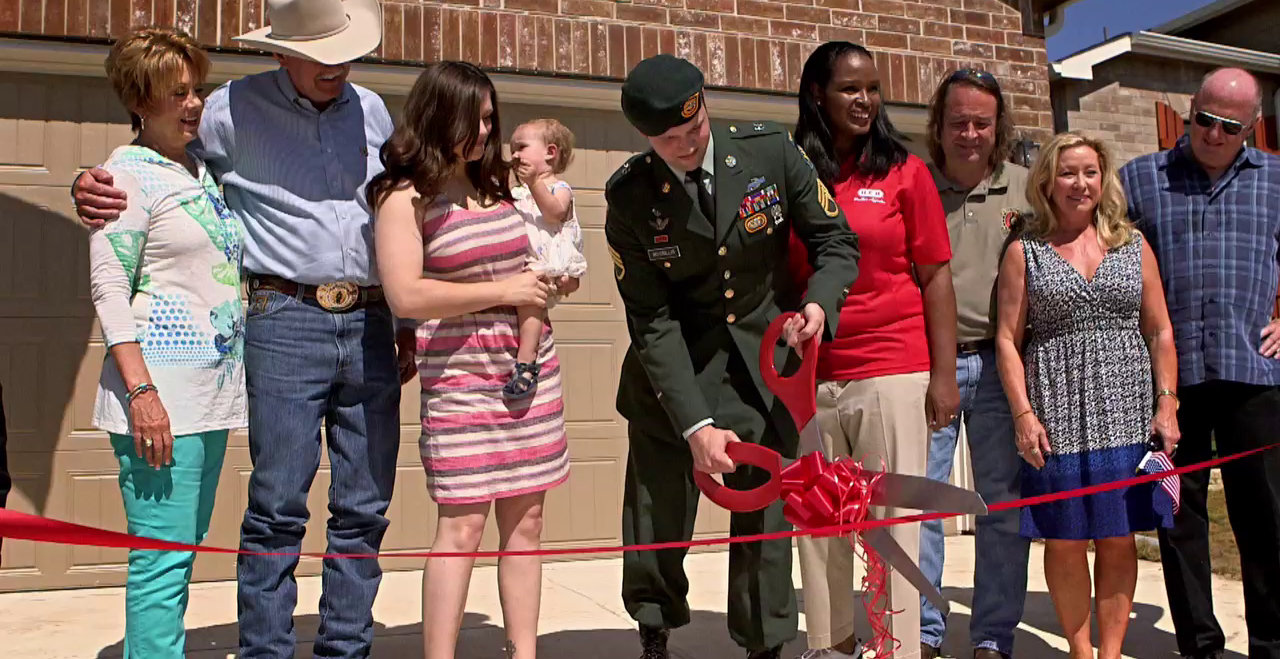 H‑E‑B Operation Appreciation is a companywide campaign created to honor the brave men and women of the U.S. Armed Forces — men and women who are H‑E‑B Partners and customers, friends and family.
Helping Here: Hunger Relief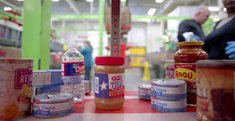 Through the support of hunger relief initiatives like the H-E-B Food Bank Assistance Program and the annual Feast of Sharing holiday dinners, H-E-B is able to give back to its customers and communities across the state and demonstrate the H-E-B Spirit of Giving.