Apply for Community Investment

Our Community Investment Program contributes to non-profit organizations that maintain an IRS 501(c) designation and that operate within the immediate H-E-B marketing area. We favor activities, projects, and causes that make a visible and positive difference. We may contribute product, volunteers or cash depending on the need. Causes we fund include: education and literacy, hunger relief, health initiatives, social services, environmental programs, diversity, disaster relief and the arts.
Please note that in order for your request to be considered, it must be submitted online at least eight weeks in advance. Thank you for thinking of H-E-B. Together, we can make great things possible.
Application Form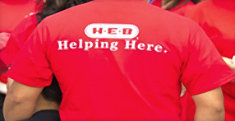 We're here to help! Complete the online application form.
H-E-B Donation Guidelines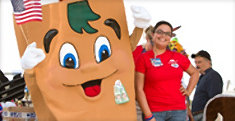 Learn more about H-E-B support and what is funded through the
H-E-B donation system.
Application FAQ's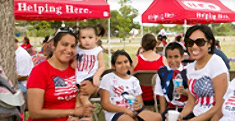 Have questions about our new online donation system? Browse our FAQ's for answers.